We are always on the look out for complementary media and industry association partners to help raise the awareness of the Cloud Slam event. If you would like to be considered as a media partner and benefit from our exclusive affiliate scheme please drop us a line at info@cloudslam.org and one of our marketing folks will be in touch.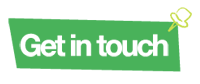 Below are some of our valued industry association and media partners for 2014.

Founded in 2006, Gigaom is the leading global voice on emerging technologies. Our blog, research and events humanize technology and provide deep insight on disruptive companies, people and trends. Gigaom Research provides timely, in-depth analysis of emerging technologies. With a network of over 200+ independent analysts, we provide new content that bridges the gap between breaking news and long-range research.
For more information visit http://bit.ly/Cloudslam
---

Businessweek was first published in September 1929, only weeks before that year's stock market crash. Its original purpose was to provide information and opinions as to what was happening in the business world at the time. The president of McGraw-Hill Publishing, Malcolm Muir stated, "The Business Week always has a point of view, and usually a strong opinion, both of which it does not hesitate to express. And all the way through, we hope you will discover it is possible to write sanely and intelligently of business without being pompous or ponderous.". Initially, the magazine published sections that included topics such as marketing, labor, finance, and management, among others. Consequently, Businessweek pioneered the action of covering national political issues that directly impacted the business world. In 1950, the magazine published its first executive pay survey, which it still does today. Recent publications joint with Cloudcor
http://www.businessweek.com/adsections/2013/pdf/130325_Cloud1.pdf
---

Vertical Cloud® is the worlds largest independent Cloud community portal covering the latest trends and innovations in the field of Cloud computing. The site was established in 2010 by a global alliance of professionals from the Cloud Computing industry and end-users from fortune 1000 enterprises and contains views and insight from bespoke thought leaders who are shaping the future of Cloud Computing. Vertical Cloud provides a meaningful, trustworthy and reliable platform for senior level executives in Business & Technology functions and from all major industry sectors, to procure a carefully selected digest of what's happening in and around the Cloud, relative to their industry needs and technological requirements.
---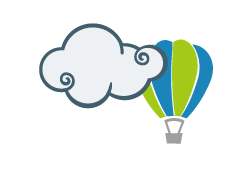 Cloud Computing Community on Linkedin. This is the world's largest professional community comprising of senior level business decision makers and people involved in Current Big Thing - Cloud Computing. Over 220,000+ global cloud professionals share ideas and shape future direction of cloud computing. Group management organize two annual conferences Cloud Slam and UP - world's premier cloud computing events, covering latest trends and development, technology, business models, best practices, industry experiences, legal aspects, research, development and innovations in the world of cloud computing.
---
National eHealth Collaborative (NeHC) is a public-private partnership that enables secure and interoperable nationwide health information exchange to advance health and improve health care. NeHC was established through a grant from the Office of the National Coordinator for Health IT (ONC) to build on the accomplishments of the American Health Information Community (AHIC), a federal advisory committee to the U.S. Department of Health and Human Services (HHS) until 2008, and is led by some of the nation's most respected thought leaders in healthcare and health IT.
It is clear that the public and the private sectors must work together to identify and address nationwide interoperability priorities and barriers to universal health IT adoption. National eHealth Collaborative's stakeholders include government agencies, health systems, health professionals, academic medicine, patient and consumer advocates, major payers and employers, non-profits, technology providers and others. A strong commitment to neutrality and multi-stakeholder engagement allows NeHC to offer a uniquely balanced perspective and platform for collaboration to accelerate progress toward the widespread and efficient use of health information technology and health information exchange. For more information visit http://www.nationalehealth.org/
---

Medical News Today is the largest independent medical and health news site on the web - with over 5,000,000 monthly unique users it is ranked number one for medical news on Google and Yahoo!. Medical News Today is used by Blue Chip pharmaceutical and health organizations, advertising agencies, PR companies and vertical ad networks to deliver targeted disease/condition and general health campaigns. For more information contact peter@medicalnewstoday.com or visit www.medicalnewstoday.com.
---

PharmaVOICE magazine, reaching more than 29,000 BPA-qualified life-sciences executives, is the forum that allows business leaders to engage in a candid dialogue on the challenges and trends impacting the industry. PharmaVOICE provides readers with insightful and thought-provoking commentary in a multiple-perspective format through forums, topics, and articles covering a range of issues from molecule through market. PharmaVOICE subscribers are also kept abreast of the latest trends and information through additional media resources, including WebLinx Interactive WebSeminars, Podcasts, Videocasts, White Papers, E-Surveys and e-Alerts. Additionally, PharmaVOICEMarketplace.com provides a comprehensive directory of products, services, and solutions for the life-sciences industry.
To Raise Your VOICE, contact feedback@pharmavoice.com or visit http://www.pharmavoice.com
---

Mendelspod produces engaging, thoughtful thirty minute shows twice a week on highly relevant topics to those in life science and clinical research. Our format enables us to go in depth with scientists who are leaders in their field or with CEO's of high growth companies to explore trends and the latest technology. At Mendelspod, we offer a front row seat to the revolution going on in biology, showcasing the people who are changing the world. Here you can tune in to hear Steve Burrill give his 'state of the industry' overview, or listen to George Church talk about art and science, or find out how the latest developments in NGS are helping in the war on cancer. For more information visit http://www.mendelspod.com/podcast
---

Now in its 28th year, Scientific Computing provides focused coverage of software and related hardware technologies for the scientific and engineering communities, highlighting the latest applications, best practices and integration strategies that can aid in advancing research and in delivering quality results better, faster and cheaper. Key coverage areas include high performance computing, informatics, data analysis, integration and big data. Our portfolio of products includes full-featured Scientific Computing and HPC Source e-magazines, offering immediate interaction through audio, video and rich-media pages; NewsWire daily e-newsletter; ScientificComputing.com, with nearly 118,000 unique visitors each month; professionally planned educational webcasts; and custom publishing supplements.
---

GenomeWeb LLC is an independent, privately-held online and print publisher based in New York. Since 1997, GenomeWeb has served the global community of scientists, technology professionals, and executives who use and develop the latest advanced tools in molecular biology research and molecular diagnostics.
GenomeWeb's editorial mission is to serve readers with exclusive, in-depth coverage of the technology, institutions, and scientists that make up the worldwide research enterprise of molecular biology. We operate the largest online news organization focused on advanced research tools in genomics, proteomics, and bioinformatics. Our expert editors report and write with precision and clarity.
GenomeWeb users can be found in major scientific organizations around the world, including biopharmaceutical companies, important research universities, biomedical institutes, and government laboratories. Our advertisers include leading suppliers of research tools, analytical instruments, and information technology. For more information visit http://www.genomeweb.com/
---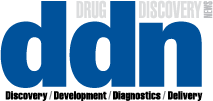 Drug Discovery News is an international news organization that reports on trends and developments that impact the business of Pharma, Biopharma and Life Science researchers from the bench to the boardroom through several news vehicles: our monthly print publication and international PDF; a twice-monthly e-newsletter; a 24-7 website; and an e-New Product Showcase. Free subscriptions at http://online.icnfull.com/orp/
---

Genetic Engineering and Biotechnology News (GEN) is the longest-running, most widely read, and largest circulated global biotechnology news publication. Published 21 times a year and recently redesigned to focus on Biobusiness, OMICS, Drug Discovery, Bioprocessing, and Translational Medicine, GEN reports on key news developments and technology trends in the bio-industry. For more information visit http://www.genengnews.com/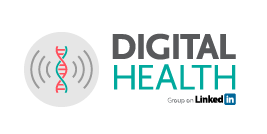 The Digital Health group has been featured in the Huffington Post, iMedicalApps, MobiHealthNews, MedCity News, Medical Electronics Design, and FierceMobileHealthcare. I was also quoted in Scientific American's annual "World-Changing Ideas" issue as a result of my work. By advancing knowledge and building relationships between professionals interested in the super-convergence taking place between the digital revolution and health, writ large, the group serves as the nexus for the global digital health ecosystem. In addition to medicine and healthcare, the group's purview encompasses consumer-focused sports, fitness, and wellness solutions, which can be considered preventive medicine. For more information visit http://www.wirelesshealthstrategies.com
---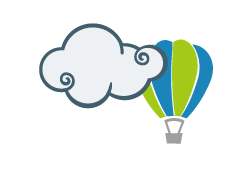 Cloud Computing Community on Linkedin. This is the world's largest professional community comprising of senior level business decision makers and people involved in Current Big Thing - Cloud Computing. Over 220,000+ global cloud professionals share ideas and shape future direction of cloud computing. Group management organize two annual conferences Cloud Slam and UP - world's premier cloud computing events, covering latest trends and development, technology, business models, best practices, industry experiences, legal aspects, research, development and innovations in the world of cloud computing.
---

FierceHealthIT updates healthcare executives, CIOs and IT managers on the latest market trends and developments concerning CPOE, EMRs, HIE, e-prescribing, and other health IT industry news. Our editors supplement the news of the day with in-depth features on industry-shaping technologies. In addition to our free, weekly email newsletter, you can keep track of market trends through our exclusive webinars and benefit from our vast whitepaper and eBook library. As a FierceHealthIT subscriber, you will have full access to our job boards and networking parties. Join the FierceHealthIT community today!
http://www.FierceHealthIT.com
---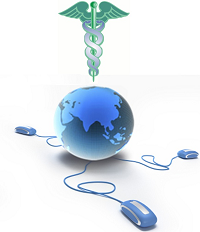 As a trusted, long-term partner, TG works side by side with our healthcare clients, offering expert, objective advice to help solve their most important and complex problems.
Our approach to management and technology consulting combines deep healthcare expertise with strong capabilities in strategy, organization, analytics, technology and operations. By leveraging our expertise, TG anticipates, identifies and addresses our customer's specific needs.
We partner with our customers to build value for them. TG works with leading organizations focused on improving and advancing healthcare like Governments, Private Hospitals, Physician practices, Pharmaceutical companies, Medical Device companies, Insurance companies, Private Equity Funds etc. Together, we conduct studies, convene experts, and invest knowledge capital to build ideas that help healthcare stakeholders in achieving their mission.
For more information visit http://www.taurusglocal.com/
---

SearchCloudComputing.com is the most comprehensive resource for cloud computing news, analysis and case studies. The site provides IT professionals with real-world examples of how cloud computing is being used today. Learn who the key players are and how they rate against each other, how the technology works, and how you consume and pay for it. Plus, access case studies of successful deployments in the cloud with explanations of new business opportunities and how to tap into them.
---

Every business day, FierceHealthcare briefs healthcare executives and hospital administrators on healthcare organizations & providers, Medicare/Medicaid/CMS, policies & regulations, healthcare reform, and more. Beyond the news of the day, our editors produce in-depth features on the state of the industry and conduct exclusive interviews with those at the forefront of the U.S. healthcare system. As a member of our community, you will receive an exclusive invitation to each of our webinars and gain full access to our entire whitepaper and eBook library. Advance your career by attending our networking parties and taking full advantage of our job board. Join today!
http://www.FierceHealthcare.com
---

SearchCloudStorage.com is the definitive online information resource for the latest news, tech tips, expert advice and best practices related to cloud storage today. Whether you're looking into the benefits - and risks - of cloud storage, trying to determine which cloud storage service is appropriate for your company, or thinking about using the cloud to relieve your ongoing backup & DR headaches, SearchCloudStorage.com provides you with vendor-neutral, in-depth technical advice and information on the products, services and business strategies that can lead you down the path of success.
---
Healthcare Executives Network
Networking group of healthcare industry executives and their strategic partners (i.e. top performing, solutions oriented professionals who work with c-level hospital clients). The purpose of group is to share best practices and leverage relationships. For more information please visit http://www.linkedin.com/groups?groupDashboard=&gid=35964
---

SearchHealthIT.com is your direct line to the latest changes in HITECH and HIPAA mandates -- plus, we provide immediate access to meaningful use criteria and best practices for health care storage, security, networking, data center management, EHR integration and much more! Plus, our community forum - the Health IT Exchange – is the place for like-minded health IT pros to dive deep into HIT FAQ's and engage in Q&A with your peers and experts on the leading-edge of innovation!
---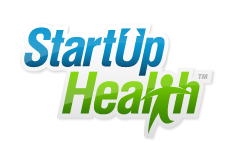 Are you a Healthcare Transformer? Are you on a mission to transform healthcare in a big way? StartUp Health is the first Academy to help health and wellness innovators ("Healthcare Transformers") build sustainable growth businesses. If you have a big vision and are looking for access to customers, capital, and peer networks to help you over several years as you grow your business, you should apply today. We have a rolling admissions process and review every application. For more information visit http://www.startuphealth.com/
---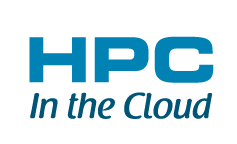 HPC in the Cloud is the only portal dedicated to covering high-end cloud computing in science, industry and the data center. The publication provides technology decision-makers and stakeholders in the high performance computing industry (spanning government, industry, and academia) with the most accurate and current information on developments happening in the point where high performance and cloud computing intersect. Subscribe now at: http://www.hpcinthecloud.com
---

FierceCIO guides IT executives on optimal IT management by providing them with best practices, business intelligence, and forward-looking IT strategies. Stay up-to-date on the latest in IT security, staffing, and spending trends by visiting our website and signing up for our free, twice-weekly email news briefing. Our editors supplement the news coverage with in-depth features on industry shapers. In addition to our free, twice-weekly email newsletter, you can keep track of market trends through our exclusive webinars and benefit from our vast whitepaper and eBook library. Join the FierceCIO community today!
http://www.FierceCIO.com
---

FierceCIO:TechWatch reports on the latest technological innovations, new security threats, and leaders shaping the world of IT. Our editors produce informative features that give you the inside scoop on hardware trends and software developments. In addition to our website and free, twice-weekly email newsletter, you'll gain competitive intelligence through our whitepaper library, eBook collection, and interactive webinars. We look forward to your joining the FierceCIO:TechWatch community!
http://www.FierceCIO.com/TechWatch
---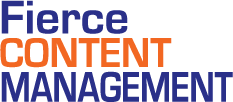 FierceContentManagement reports on content management developments, providing an insider perspective of the technologies shaping the industry. IT leaders benefit from our coverage of content management systems/solutions, Web 2.0, records management, Enterprise 2.0, and more. Beyond the news of the day, our editors produce in-depth features on market leaders and conduct exclusive interviews with industry trailblazers. Deep dive into the latest technology solutions for your business by attending one of our exclusive webinars, perusing our vast whitepaper library, and downloading any of our original eBooks. Join the FierceContentManagement community today!
http://www.FierceContentManagement.com
Stay Connected
Announcements, changes and promotions. Get important updates about Cloud Slam. Sign Up
Educational Hub
Cloud Slam provides year-round, world-class education, news and insight for computational scientists, engineers, developers and IT managers. Stay sharp on all that you need to know to advance your career and company. Learn More
Conference Registration

Testimonials