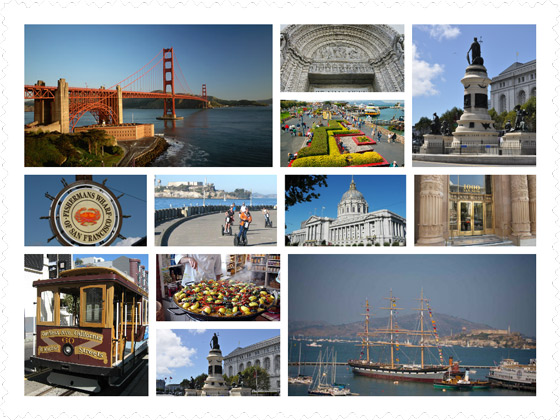 CONFERENCE VENUE
Cloud Slam 2014 conference, scheduled on June 04, 2014, will be held in Holiday Inn Golden Gateway, which is perfectly situated for San Francisco exploration, minutes from prime attractions like Fisherman's Wharf, the Presidio, Union Square shopping, and award-winning restaurants. World renowned historic cable cars, one of the few National Historic Landmarks on wheels, are just steps outside the hotel, so hop on and get to know San Francisco and all of its wonders.
Venue address:
Holiday Inn Golden Gateway,
1500 Van Ness Avenue,
San Francisco, California 94109
Phone: 415-441-4000
TRANSPORTATION
San Francisco International Airport - 14miles
Amtrak (bus stop from Emeryville station) - 2 miles
MUNI Buses - Just outside the hotel
Cable cars - Just outside the hotel
Subway Station Name:Civic Center (South)- 1.0 MI/1.61 KM NORTH to Hotel
Parking
Parking is $20 per day onsite.
Stay Connected
Announcements, changes and promotions. Get important updates about Cloud Slam. Sign Up
Educational Hub
Cloud Slam provides year-round, world-class education, news and insight for computational scientists, engineers, developers and IT managers. Stay sharp on all that you need to know to advance your career and company. Learn More
Conference Registration

Testimonials